AUTOMOTIVE SERVICE ADVISOR SALES TRAINING
      "The Mar-Kee Group consistently updates its fixed operations content with contributions from our Service Training expert, Brett Coker. With over 40 years of experience Brett continues to work with Dealership service teams. Brett has developed operations programs for prominent manufacturers and consulted with hundreds of dealerships across the U.S. and Canada. 
With The Mar-Kee Group's Service Advisor Performance Plus, you will enhance the customer's service experience, generate more repair orders, bolster customer loyalty, and boost your Service Department's overall profitability. The Mar-Kee Groups Service Advisor "Sales" Training is ready to assist you in reaching your full potential."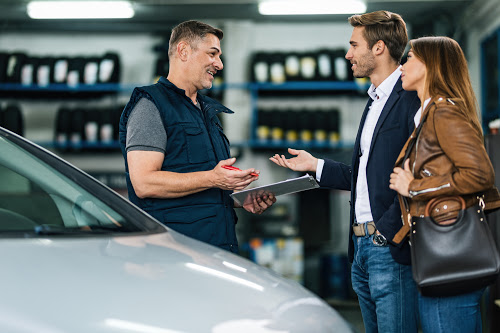 UPDATED!  SERVICE ADVISOR PERFORMANCE PLUS:
Turning Service Writers into Service Salespeople
150+ Video Segments Available
VIEW BRIEF DEMO VIDEOS
Automotive Service Advisor Sales Training
Handling Service Objections
Selling Tires is Key – How & Why?
500+ Brief Video Segments Available
Have questions or ready to get started?
Subscribe Now!
Get FREE brief sales training videos, tips, motivation & industry related topics of interest.
The Mar-Kee Group
26151 Equity Drive, Suite #8
Daphne, AL 36526