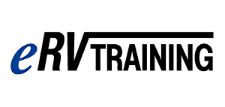 RV-SPECIFIC INVESTMENT OPTIONS
Online RV-Specific Sales Training Packages
We have a plan to fit your RV dealership's needs and budget. Add value with affordable eRVtraining pricing.
Month-to-Month Plans Available
• No Set-Up Fees
• Turn-Key Signup
SAVE 10% WITH 12 MONTH AGREEMENT – SAVE $834.00
SAVE 20% ONE YEAR PAID UP FRONT – SAVE $1,668.00
No contracts or long-term commitments required.
Have questions or ready to get started?
Subscribe Now!
Get FREE brief sales training videos, tips, motivation & industry related topics of interest.
The Mar-Kee Group
26248 Equity Drive
Daphne, AL 36526