Pick a number and live it every day, with every deal.  The target could be a volume number, gross number or both.  Sure, you will have other targets such as CSI or occasional targets set by the manufacturer for incentive purposes, but I'm talking about a number that simplifies your expectations and your agreement with all on the team.
You may very well be thinking, we already do this.  Let me share what the difference is.  Say that your volume number is 100 new vehicles and 100 pre-owned vehicles.  No longer will it be a "hope" number, an aspiration, or a something you expect all to simply work hard and long hours to achieve.
Actions and attitudes affect others on the team.  It's about responsibility and accountability.
Things that once may have been tolerated or fell into the "let it slide for now" category, well, not anymore.
People need to see your list of things that can't be tolerated due to the fact that it takes away from the shared destination.
As Dave Anderson wrote, we need to build a culture of accountability, and this includes things that may have been viewed as an annoyance, yet no one felt bad about it, nor were they called on it.  What gets tolerated, get repeated!
A few things that should stick out like a sore thumb & once weren't as big of a deal:
1. Don't be late
2. Dress the part
3. Have a healthy attitude
4. Come to work to work
5. Carry out the dealership's sales process with every customer
6. Provide customers with the best Feature / Benefit walk-around, every time!
7. Ensure demonstration drives are done so they really count
8. Do trade walks to improve financial position with customers. (No excuses)
9. Be assertive in assisting all guests & fellow employees with a smile?
10. Pro-actively seek training & motivation every day
Anything that does not compliment the objective is counter-productive.  It's not complicated!
Think if every salesperson had a realistic yet lofty goal, and they also adopted this same mentality regarding their individual business. Keep it simple… Set your demands! Live the number!
RELATED: Dealers & Managers: Fire LESS — Look in the Mirror MORE
Richard Keeney, Co-Founder
The Mar-Kee Group
888-300-4629
251-680-6633 (cell)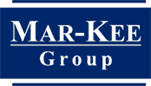 The Mar-Kee Group is the leading provider of Automotive, Boat & RV Sales, Service & Management Training Solutions.