Customers looking to buy a new or pre-owned vehicle will always be looking to get the best deal. It's hardwired in most of us to attempt negotiations. Where you end up, if you get the deal, and how good the customer feels about it is dependent on the salesperson knowing something acceptable and convincing to say next.
learn to keep your sales high and minimize deal-cutting concessions.
Use these three strategies consistently and as often as possible:
#1 – Use the Recon R.O. to Justify Your Price
Utilize the reconditioning records to comfort the customer and to minimize or eliminate the additional concessions they may be seeking. Find a copy of the service R.O., and when a customer is requesting additional concessions, simply share the information with them and communicate something along these lines:
"As you can see, we invested $1,072 servicing your vehicle so that you wouldn't have to.  Had we not invested this in getting your vehicle ready, then we could probably remove two or three hundred dollars. Simply okay the proposal, and we'll get the rest of your paperwork started."
Whether you use this up front (before the initial proposal) or in response to a request for additional concessions, it's one of the best ways to "pass the test" when a customer wants to make sure they aren't leaving money on the table. Mastering the art of replying with the best acceptable responses to price objections has never been more important than today. 
Train your team on this strategy and continue to discuss until all have this down to an art form where it's simply a conversation taking place. Understand that if some are not prepared to handle price objections professionally, they will continue to react instead of respond, losing deal momentum and selling you on cutting the deal more!
#2 – Use Internet "Value" Pricing
Many times, the opportunity to sell a customer originated from their internet research, where they discovered you had a vehicle they want and at an acceptable price.  However, this will not keep most of them from wanting an additional discount. It's the old psychological reality of, "If this is what they are asking, then I want to start the deal from there."
When a customer sees something in writing, it tends to be a bit more convincing. A visual backup validates things as more factual, as opposed to a verbal response only. We recommend the following script be on a professional document and are happy to provide one customized for your dealership. 
(See script and visual tool below.)

#3 – Use the Original MSRP "Theory of Contrast"
Utilize the original MSRP as you begin your conversations with a customer and while presenting the vehicle. This falls right into the concept of "Theory of Contrast". This is another opportunity for you to be pro-active in eliminating or minimizing some of the customer's intentions of getting a lower price. Obviously, the objective here is for them to feel even better about their investment and to lessen the chance they have additional illusions of "savingsdeur". 
Example discussion: "Mr/Mrs __________, the original MSRP, or price of your vehicle when it was new was $36,800, and at $36,800 it was a great value. Let me share what the original owner received for $36,800, and what you'll be getting even though your investment is only $24,900."
Most customers need some assurance that they are indeed saving a significant amount of money looking at Pre-owned, which tends to validate the wisdom in their purchase strategy. 
As mentioned above, we are very motivated to help your dealership customize these strategies into your own words and professional documents. As leaders in Automotive, Boat and RV sales training, The Mar-Kee Group takes every effort to ensure our clients and their employees are confident and empowered by the tools we offer. Ultimately, it means happier customers that return time and again to your dealership, increased overall sales, and boosted morale for your sales team. A win-win-win for everyone involved! Contact us with any questions or for more information on our sales training courses and strategies.
Richard Keeney
The Mar-Kee Group
888-300-4629
251-680-6633 (cell)
markeegroup.com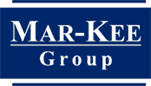 The Mar-Kee Group is proud to celebrate 20 years of outstanding Sales, Service, and Management Training.