Your objectives in the interviewing and screening process are plentiful.  The old school "hit them hard, right between the eyes and see if they can take it" approach may not be the best method in today's climate.
Testing people to see if they're "tough enough" for their role, in my opinion can be unnecessarily intimidating and will turn off some well qualified job candidates.
The kind of representation needed today may not match up perfectly with the type of super-strong closer you may have sought out decades ago.   Sure, having the ability to close a deal is important, and of course you want good salesmanship, yet the average buyer and hiring methods may have changed a good bit.  Therefore, the type of candidate you need has probably changed as well.   Fortunately, many dealerships have transitioned to an even more professional screening and recruiting process which includes the list of pre-determined interview questions.
The right questions can go a long way in determining whether someone can handle the customer interaction and experience and all else that comes with their role as a professional salesperson.
Customers today must feel safe. They expect a salesperson to be very knowledgeable about products and services.  This helps the customer feel they have made a great choice in vehicle and dealership.  It isn't complicated.  Be great focusing more on creating a buyers' environment as opposed to a sellers' environment.
Please don't think I'm getting weak in my old age, I just believe too many customers today will disconnect if there is the slightest sense of a stereotypical salesperson present.
What type of candidate meshes well with today's consumer?
♦  Great communicator
♦  Technologically savvy
♦  Honest
♦  Allegiance to the organization
♦  Non-threatening appearance and overall demeanor
♦  Career-minded
♦  Integrity
♦  Genuine
♦  Ability to think well on their feet 
Below is a snippet of our sample interview form.  These questions and how you go about going through them with a candidate will go a long way in obtaining insight into the real person and their sincerity.
This may be helpful in weeding out those who interview well, but the real-deal shows up after a few weeks or months of being on the job.
You get the picture.  You are in the best position to assess whether your process of interviewing candidates could stand an overhaul or some level of tweaking. This part of the manager's job is simply too important for anyone to wing it.
To receive a free copy of the Sample Interview Form, email The Mar-Kee Group at info@markeegroup.com 

or call 888.300.4629.
The conclusion on the form also triggers your comments regarding the persons' past work experience, arrival time (early or late), communications skills, appearance, energy level, overall attitude, and what action to take. I hope this helps and we wish everyone much success in building the team that allows you to live the dream.
Check out the new version of the
Sales Management & Leadership
 module of 
eAutotraining
.
 I invite your call should you ever want to discuss more interviewing techniques specific to the automotive industry.  I'd love to help! 
Richard Keeney, 
Co-Founder
The Mar-Kee Group
888-300-4629
251-680-6633 (cell)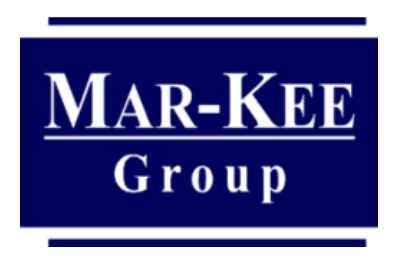 The Mar-Kee Group is the leading provider of Sales, Service & Management Training Solutions to Automotive, Boat & RV Dealerships.