Do you have a few showroom guests that object to a write-up, even after they've demoed a vehicle? Maybe even some who resist taking a demo drive because they don't want to be put in that write-up situation where someone might ask them to buy. Some do all they can in order to avoid being put in a situation where they may feel obligated. It's human nature.
Most salespeople are just one easy transitional statement away from getting their next write-up!
Assuming you have current and accurate performance statistics, wouldn't it be worthwhile to adopt a new strategy where you can track and compare the improvements over time?
Like so many things in our business, it's not rocket science. The more walk-arounds, the more demos. The more demos, the more write-ups. The more write-ups, more sales.
Some things will never change. It's about comforting the guest, so that more of them feel safe about going further down the road to the sale. When you read this simple, easy to use script, put yourself in a customer's shoes for a moment. Might you feel less pressure, therefore giving the salesperson less "push-back" to coming inside for a proposal.
After all, the goal is to get a snapshot on where they stand in the marketplace, right?
Sample script: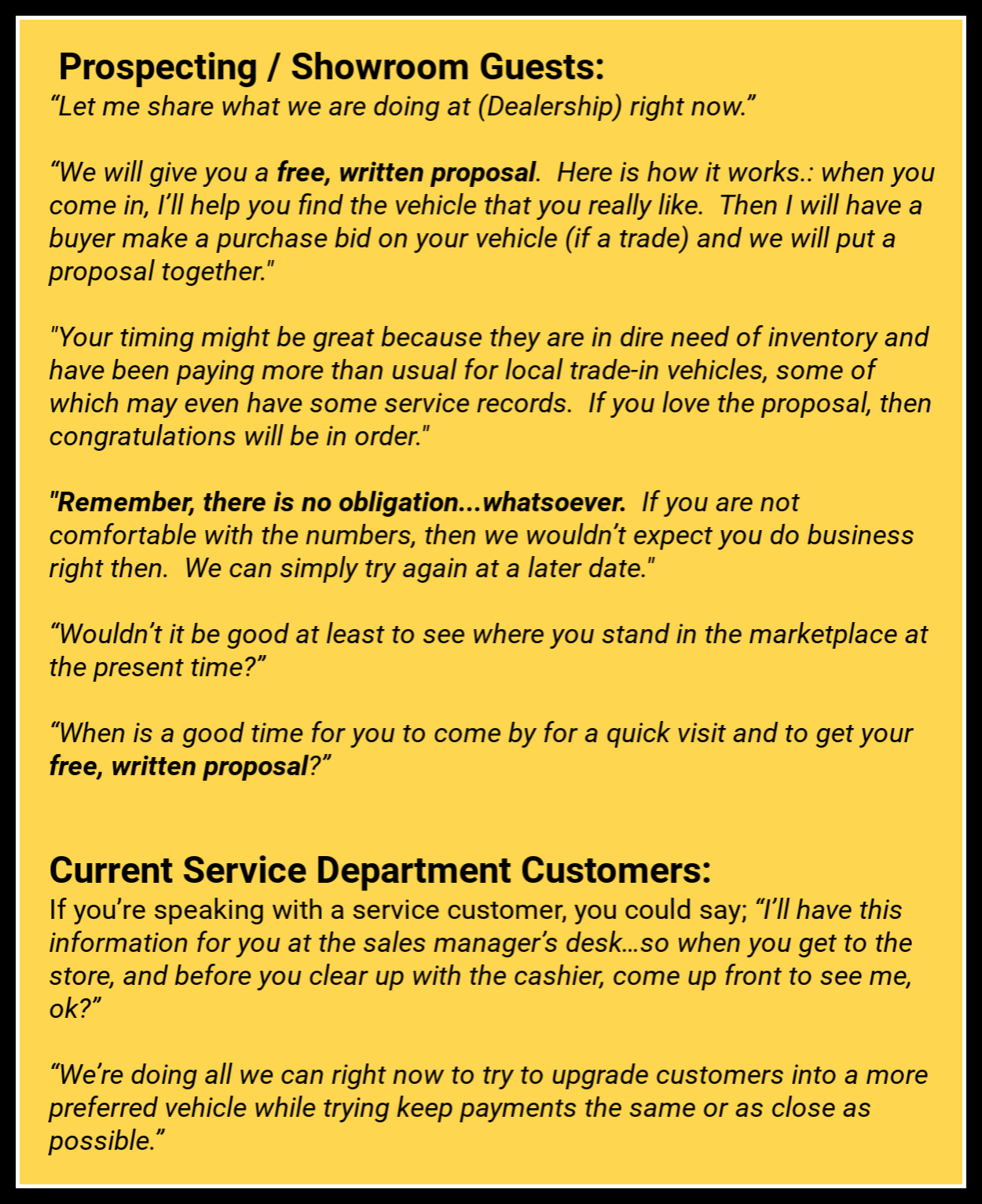 Sometimes this script will help when it appears customers are apprehensive about going the distance when you are trying to get them inside for a proposal. Whatever the scenario; a shy showroom guest, a service customer or if you see an opportunity away from the dealership and the salesperson is doing the prospecting job that you wish everyone would do, it's an option.
Think about it. Who wouldn't want to see what their trade is worth and what their payments or total investment would be?
You just need people to get better at eliminating customer resistance. After all, fear not, this is simply a free, written proposal (known to you and I as a write-up!)
Additional sales strategies are available in the new version of the Sales Management & Leadership module of eAutotraining. I invite your call. Should you ever want to discuss other sales gross enhancing ideas, I'd love to help! Feel free to contact Richard directly at 888.300.4629.
RELATED: How NOT to Ask For the Business (Some Humor Intended) by Richard Keeney
Richard Keeney, Co-Founder
The Mar-Kee Group
888-300-4629
251-680-6633 (cell)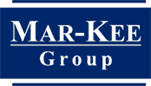 The Mar-Kee Group is the leading provider of Sales, Service & Management Training Solutions to Automotive, Boat & RV Dealerships.