Luck is the last dying wish of those who wanna believe that winning can happen by accident.
Sweat on the other hand is for those who know it's a choice.
So decide now, because destiny waits for no man.
And when your time comes and a thousand different voices are trying to tell you you're not ready for it, listen instead for that lone voice in descent, the one that says:
You are ready. You are prepared. It's all up to you now!
Want to see more motivational sales tips? Contact The Mar-Kee Group at 888-300-4629.
Richard Keeney
The Mar-Kee Group
888-300-4629
251-680-6633 (cell)
markeegroup.com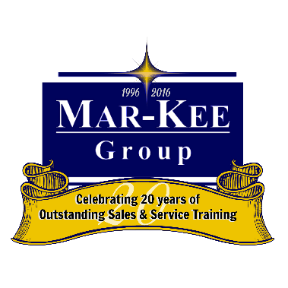 The Mar-Kee Group is proud to celebrate 20 years of outstanding Sales, Service, and Management Training.